Why Voice Search Is A Game Changer For Local Businesses
By
Your Business Websites
- October 15, 2021
Every year, voice search becomes more and more popular and it's become a necessity for local small businesses to tap into this trend to ensure that they thrive, not just survive.
Voice Search was first introduced by Google in 2011.It was initially an experiment rather than a feature users relied on.
But, advances in technology for speech recognition have brought the voice-search market to the forefront. The latest statistics show an average of 41% of people search via voice search at least one time per day. Studies suggest that nearly half of smartphone users use the technology on their phones.
With the proliferation of devices that encourage us to use voice search it's vital for companies to be considering the advantages of voice search when it comes to marketing.
The benefits are substantial. Local businesses that know how to make use of the power of voice searches for marketing will be noticed and be discovered by a new group of customers just at the right time.
Why Voice Search Is So Important For Local Businesses
As technology for voice searches is constantly improving and connected devices continue expanding and improving voice-enabled features digital marketing professionals like the team at Your Business Websites can study the most recent information on voice search data to discover emerging trends that will reveal how the habits of their clients customers continue to evolve.
The voice search feature is taking over more real estate for search across all search engines but it's especially relevant for local searches. A study found the following: more than 58% people utilized Google's voice searches to discover local business details throughout the course of the year.
The number is even higher for people who use voice-searching using smart speakers. Seventy-six per cent of people who utilize smart speakers for searches said that they conduct local searches with their devices each week, with more than half making use of a smart speaker every day.
If local businesses use the correct local marketing strategies they can tap into this massive upward trend in voice search behavior. This can result in a huge influx of new customers on a consistent basis for the long term.
Voice Search Takes Place On The Move
The majority of people are using voice search on their phones. When you consider your daily lives, they've become a lot busier. If we're constantly on the move It's not as simple to input a search query into Google by typing it.
We utilize voice search whenever we're rushing to get to the train station or while driving our vehicle. We make use of voice search when we're trying to squeeze in the time to run errands at close-by stores between ballet class or soccer practice pickups and drops. We also use voice search to search for an excellent local restaurant for dinner after a long day of shopping.
In the end, lots people use voice search while in motion. Voice search has become the method to connect with customers immediately prior to when they are in a position to make a purchase.
Even though a lot of us aren't as active as we were in the past We're seeing the world begin to open again and people return to work. Therefore, it's crucial to prepare for the return to the normal routine following all the lockdowns triggered by Covid-19.
If you are able to stand out on voice search results with the local marketing you will get immediate results.
Studies have shown that after a local search on the mobile phone, 88% of people will contact or visit the business within the next 24 hours.
Embracing Voice Search Is A Must For Local Businesses
Voice search remains unknown territory for local small businesses. Many don't know how to develop a sound voice search marketing plan, and others aren't convinced it's worth it to spend money on it.
Whatever the reason behind it, the fact is that most local businesses are failing to take advantage of the voice search opportunity that's in front of them. The most recent research revealed that even major companies such as Target and Starbucks were struggling to enhance the quality of their online presence for voice search.
What does this mean for local small businesses? This means that there's an enormous opportunity. If you are able to figure out the best strategy to cater to voice search today, while it's still relatively early and the competition is not recognizing the potential, you'll be able to dominate the voice search results. You won't only find yourself performing better than other local businesses. You'll also be able to beat those big name brands.
Let Voice Searchers Know Your Location
It is vital to ensure that the online presence clearly demonstrates the location of your business or location of operation. If people use voice search to search for products or services that you provide, the search engines have to recognize where your business is located.
In addition, having a steady flow of favorable reviews on local listings websites like Yelp, Google My Business and Facebook can help you get noticed in local search results.
Work With A Digital Marketing Agency That Uses The Correct Strategies
Most local small business owners didn't understand the old school search behavior of their customers, let alone voice search behavior which has become the norm today.
Unfortunately, most "traditional" digital marketing agencies still use outdated strategies which rely on tactics which take previous search behavior into consideration. This is precisely why local businesses are achieving poor results from these strategies.
Your Business Websites uses cutting edge technology and the latest online marketing strategies which ensure that current customer behavior, including voice search, is taken into consideration. This will result in many new customers finding your local business and purchasing your local services and products.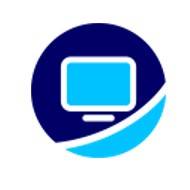 About the author
Your Business Websites
The blog posts are written by the yourbusinesswebsites.com team. Your Business Websites uses cutting edge technology and the latest online marketing strategies to help local small businesses attract a steady stream of customers.