Why A Business Website Rather Than A Social Media Page
By
Your Business Websites
As a small business owner you might wander whether it's necessary to have a business website when it's easier to create a Facebook page or business directory listing to promote your business.
When you manage your own business website, you are in charge of both the content that you create as well as the platform you run. This comes with two major advantages.
#1 You Control Your Platform
To avoid the need to set up websites, some small businesses set up their online presence on other platforms like Facebook, Medium or YouTube. They believe they will enjoy the same benefits of having a presence on the internet without having to creating their own business website. This is a major error.
If you create your brand on a third party platform, you're locked to the platform. They control your platform, you do not.
Therefore, if they modify their policies, stop operations or decide they do not for any reason wish to have you on their platform then they may remove you from the platform. Your account could be shut down without any input from you.
The recent Facebook, Instagram and Whatsapp outage showed how vulnerable businesses are as a result of their reliance on these platforms to conduct their businesses.
#2 You Are In Control Of Your Brand Story And Business Information
If your business is dependent on a third-party platform to manage your online presence then you're at their mercy.
It's possible for review sites such as Yelp as the sole way for people to find you. However, you're at risk of unfair bad reviews, wrong contact details as well as no way to quickly get additional information regarding you.
It's also not communicating the brand's vision or mission effectively to potential customers.
If you design your own website you are in charge of what visitors view about your business.
Your brand's image is your own and you can make sure that only the correct information about your business is provided to customers.
Conclusion
It's clear that relying on third party platform to have an online presence for your business is not an ideal situation. As a business owner it's clear that relying on third party platforms that have their profitability as their only objective does not bode well.
If you have a small-scale business website for your business you have complete control. The other brands have no say in your narrative or your website's platform.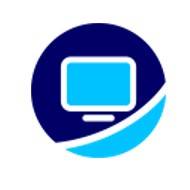 About the author
Your Business Websites
The blog posts are written by the yourbusinesswebsites.com team. Your Business Websites uses cutting edge technology and the latest online marketing strategies to help local small businesses attract a steady stream of customers.